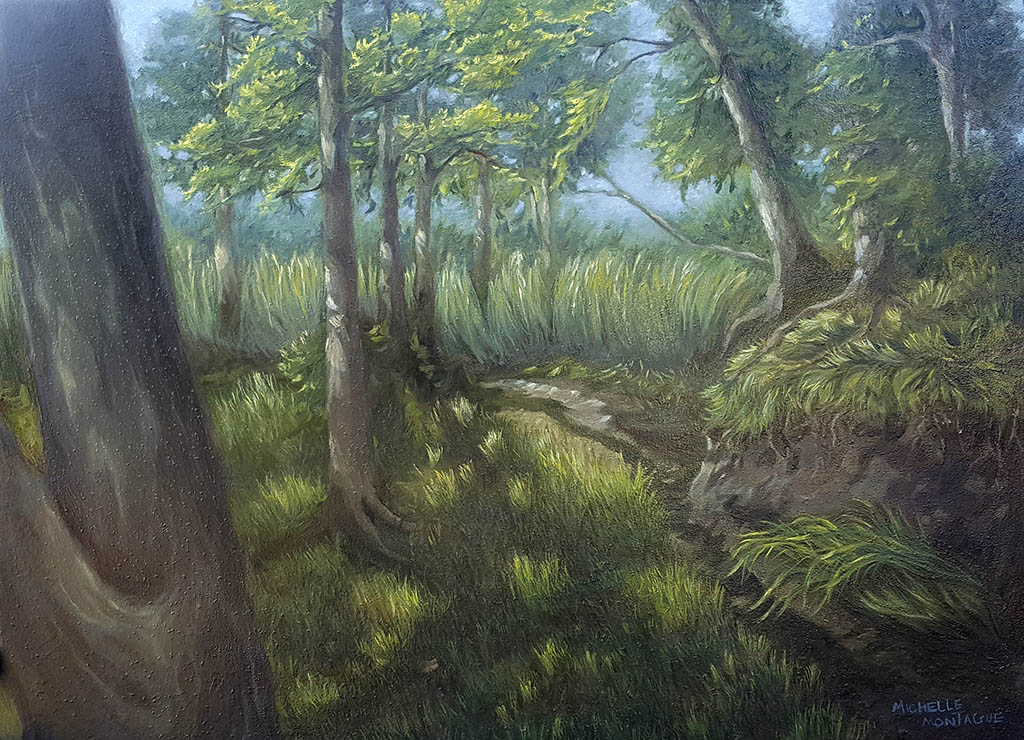 The Light at the Edge of the Forest was painted on a primed birch panel that is 18" x 24" (46 cm x 61 cm). I've painted a similar forest scene a few years ago and I wanted to revisit the subject, to see how far I can push the lights and shadows – to create a sense of mood or drama.  I didn't want to repaint the scene exactly so I've made a few changes to the composition along the way.
The trees, cast shadows and light were what inspired me to create The Light at the Edge of the Forest.
There's a ravine that I love to frequent close by my home that's just teeming with life. The trees are densely packed together and is home to life, several species of birds, deer, foxes, coyotes and other small animals. Not to mention the varying species of trees and naturally growing herbs.  In this place I feel grounded. Here I'm deep in thought and I'm entranced by the light that bounces off the leaves casting a kaleidoscope of shadows on the forest floor. And then as I get close to the edge of the forest, I emerge refreshed and inspired to continue creating works that will move and  inspire others.
This work is part of the Wild Imperfections series.