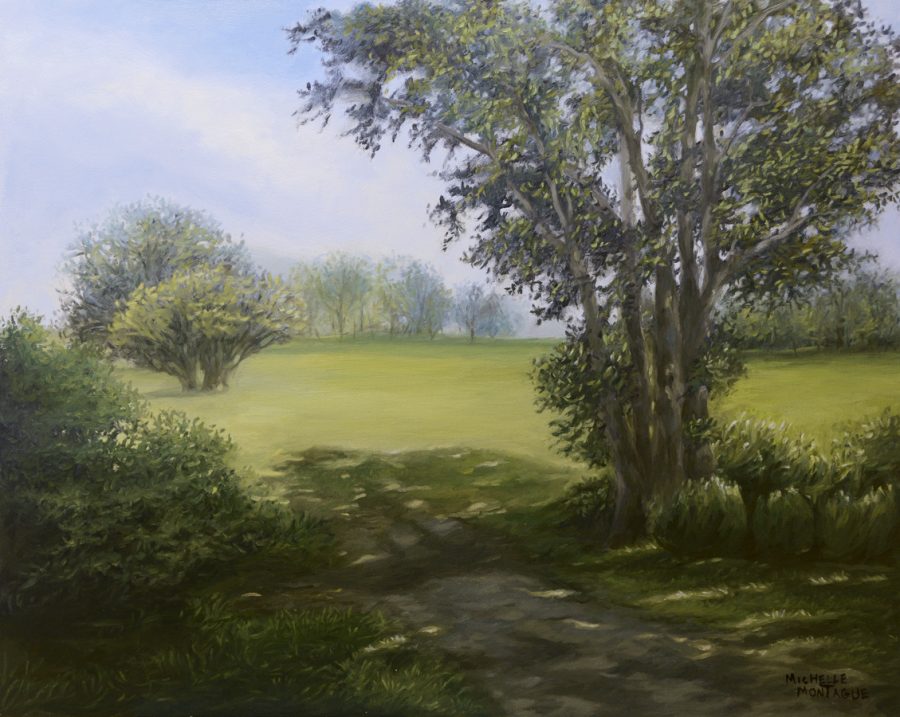 This painting was created sometime last year in 2020, during the first pandemic lock-down due to the COVID-19 virus. So the piece and what I was feeling during its creation was affected by the experience at that time. The scene is based on my memory of previous visits to the park over the years, sketches and photographs. As I look back on this painting, I wonder how I will view this and my other works created during this time 10, or maybe 20 years later.
Like many others, I feel, that everything created during the pandemic, will be more reflective, perhaps taking on an intimate, emotional, or societal view as we continue to experience the pandemic's affects.
In my work, I try to find inspiration in my immediate surroundings – in Nature, or family, or friends. I'm interested in communicating a sense of place, a time of day, or a feeling such as the warmth of a sunset. Establishing a connection with the viewer. And this painting is no different in that aspect.
This painting is part of a larger series, depicting various scenes of Marie Curtis Park, which is located in Toronto (Canada).  Marie Curtis Park is nestled in the city's west-end, on Lake Ontario. The park has an abundance of small wildlife and native plants. It has a beach, it's also connected to bike and walking trails and I find it's a nice spot for viewing migratory birds.
To see the other paintings in this series take a look at The View From here.