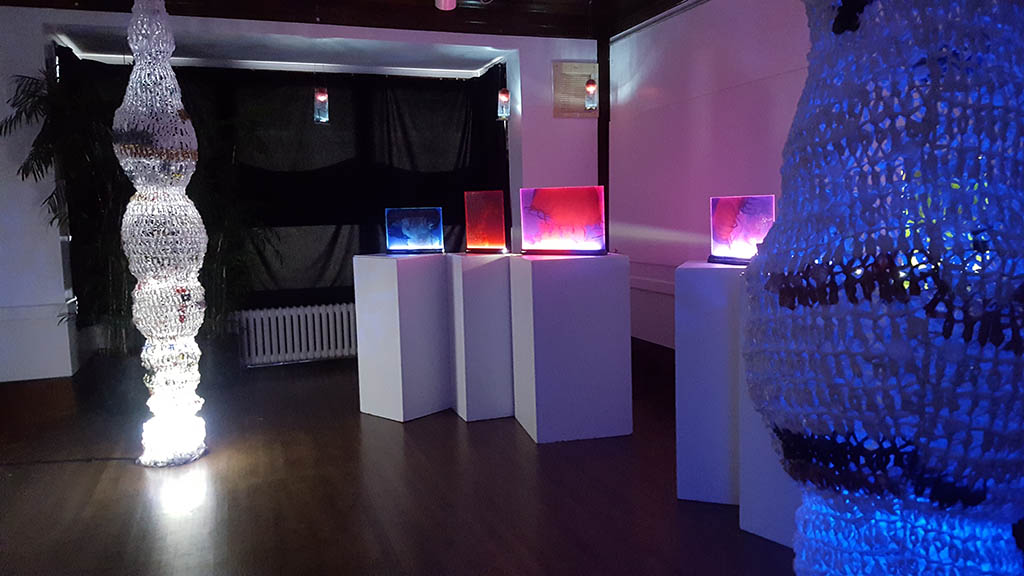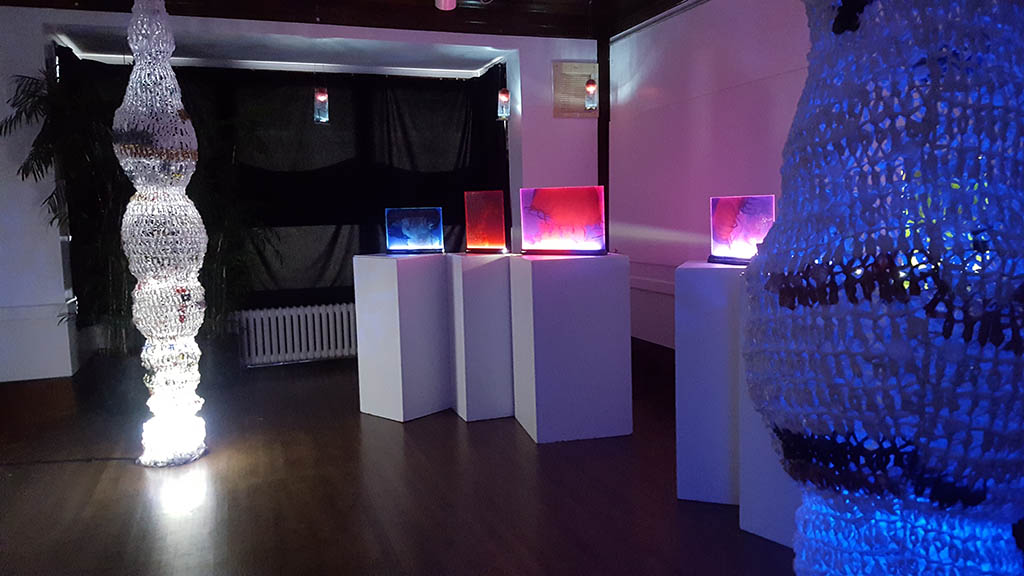 From February 15-27, 2020 fellow artists Zoraida Anaya, Lisa Fox and I will feature our latest work in an art exhibition entitled Plastic Dreams, Broken Promises at the Cedar Ridge Creative Centre.

As part of the Cedar Ridge Gallery Contemporary Exhibition series, the collaborative installation centers around the themes of a throwaway and wasteful culture in an effort to raise awareness of its impact on the environment.  Ordinary plastic bags, crocheted into sculptures, photography on acrylic sheets and transparency lanterns transform the space to create a visually interesting exhibit.
The exhibition is part of the Women's Art Project (WAP) Collective initiative, where the artistic intention is to make experimental work in a supportive, inspiring and collaborative environment.
Cedar Ridge Creative Centre is nestled within lush gardens enjoyed by the public and often rented for weddings and special events. Discover Cedar Ridge Gallery, home to contemporary and classic visual, and folk art exhibits. The upper floor of the main house and the adjacent carriage house contain working studio spaces that offer hands-on creative arts programs for visitors of all-ages. The refurbished pottery studio is located in what was the original carriage house.
Exhibition Dates: February 15-27, 2020
Reception: February 23, 1-3pm.
Cedar Ridge Creative Centre
225 Confederation Dr, Scarborough, ON M1G 1B2
Phone: 416-396-7378.
Hours:
Monday to Wednesday, 9 a.m.-10 p.m.
Thursday to Sunday, 9 a.m.- 4 p.m.
Closed on Statutory Holidays
Entry is free.
For more info visit The Cedar Ridge Creative Centre.