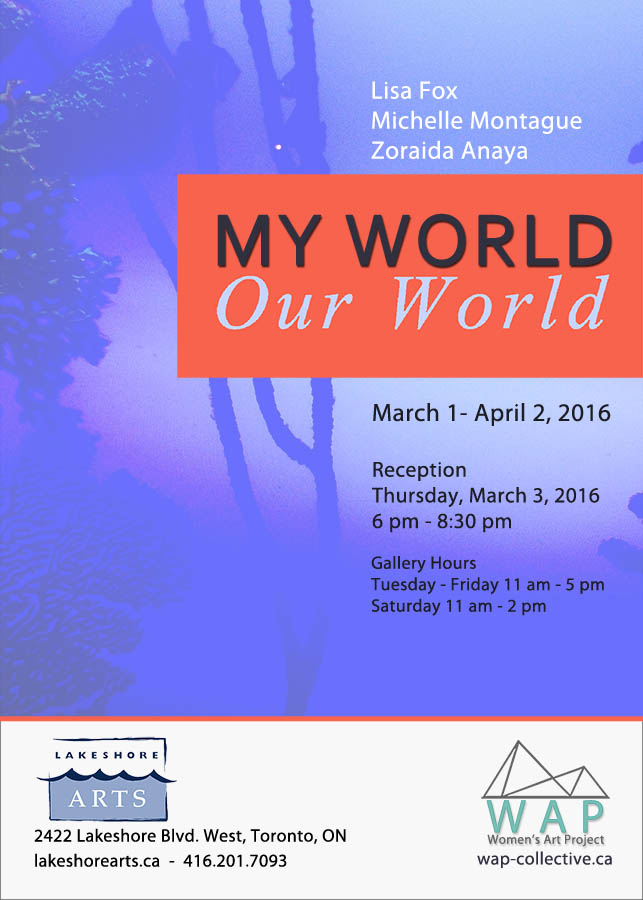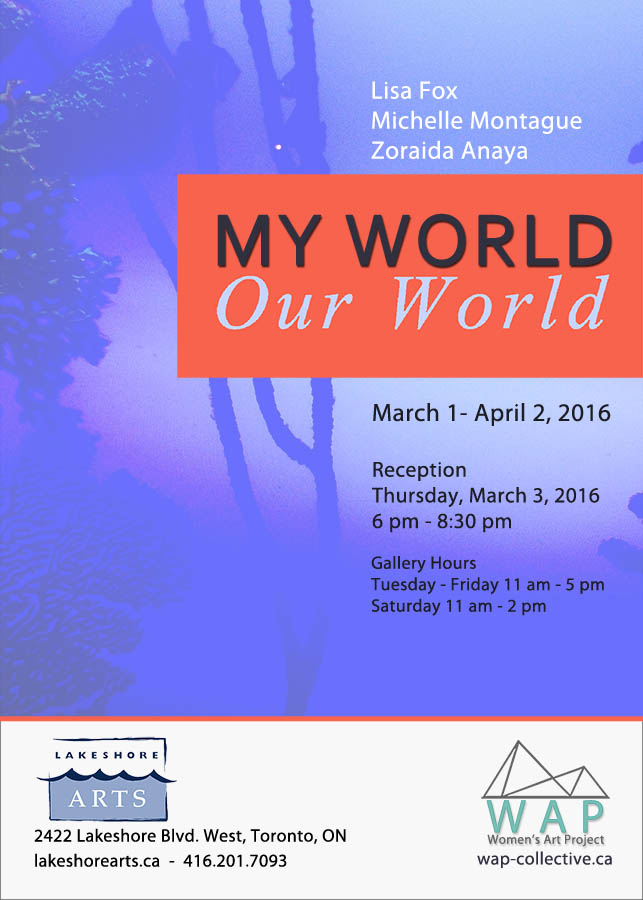 Women's Art Project is pleased to present:
My World, Our World
A multidisciplinary art exhibition by
Lisa Fox, Michelle Montague, Zoraida Anaya
Please join us:
Reception: Thursday, March 3, 2016, 6 PM – 8:30 PM
Lakeshore Arts, 2422 Lakeshore Blvd, West, Toronto, ON
Lisa Fox, Michelle Montague, and Zoraida Anaya are members of Women's Art Project, a multidisciplinary and diverse group of women artists. The artistic intentions of these women intersect in the creation of the imagined worlds they portray through their work. Through their practice, they use different media to draw the viewer into these invented worlds.
Lisa creates images depicting a fictitious world that is both intimate and dreamy. With her photography, she invites the viewer to transition between what is real and what is fantasy. Michelle's paintings and style transport the observer from the real world into the realm she creates through her use of organic shapes and lines depicting an entirely different universe. Zoraida's collages allow the viewer to escape the harshness of reality. She tries to achieve this with work that focuses on color, shape and movement.
The exhibition will
be
on display at
Lakeshore Arts
from March 1 to April 2.